I have been dying to put this post up for weeks!
When Jimmy Choo got in touch to ask if Custard and I fancied collaborating on the launch of their new collection, it set both of our tails wagging.
They sent over a preview of the collection for us to put through its paces.
Seeing as the collection is entitled "Choo Hound" this could only mean one thing.
Walkies!
The range is a partnership between Jimmy Choo and Rafael Mantesso.
Rafael has a pup (a bull terrier) called Jimmy Choo, and has spent years photographing him in all sorts of amusing poses, and adding illustrations.
A talented chap with a brilliant sense of humour seemed just the right fit for the British brand.
The illustrated tote is my favourite piece, while Custard's is the collar. Naturally.
"Smart and practical" says Custard. "It doesn't even get in the way when you're chasing pigeons! It's everything I look for in a collar."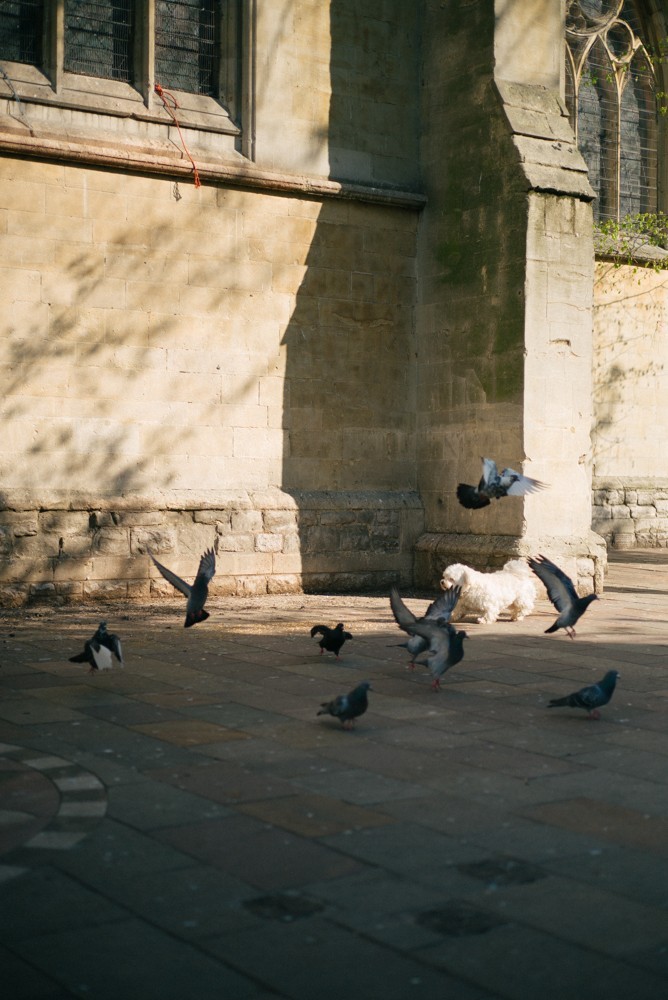 We toted our looks all the way to Portobello market, to pick up some blooms.
Striped shoes // Necklace // Sunnies
We took our haul to Pedlars. Which is easily the dog friendliest cafe in London.
They make me coffee and give His Lordship dog biscuits shaped like huge bones.
So we essentially never leave.
On top of that, it's a glorious sun trap and just the place to be if you have a new collar to show off!
Mr Custard has recently joined Instagram, so he's always trying to root out the phone to check his comments.
We chilled (some of us more so than others) and lazily watched people coming and going.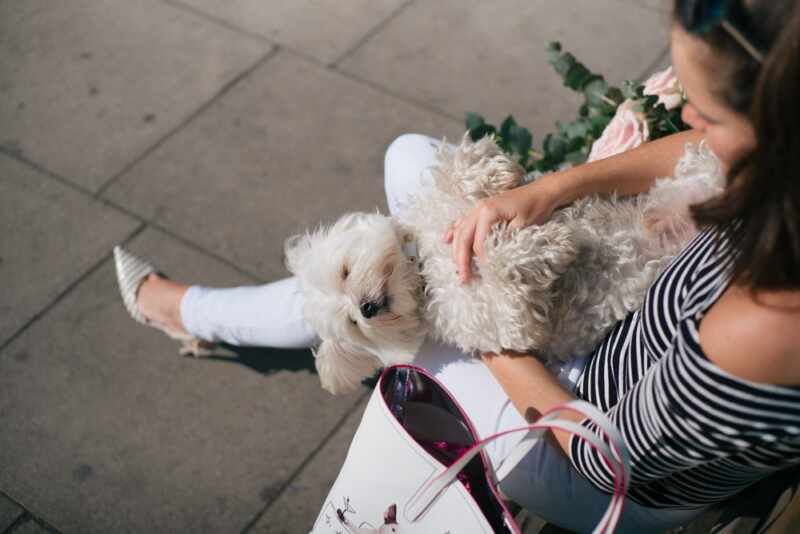 Dozing in the sunshine.
Just me & my raggamuffin, in our Choos.
Check out the rest of the collection here, and let me know which is your favourite.
Though I have a feeling you might find it hard to Choo-se!
Sorry couldn't resist!