Jeanne Lanvin was an incredible woman.
Lanvin is the oldest French fashion house and is still adored by fashionable types worldwide.
But unlike Coco, Jeanne is not exactly a household name. Most people know very little about her, if anything at all.
Thankfully the new exhibition at Palais Galliera is set to change all of that.
We were invited in for a little preview, before the show opened last week. So what better opportunity to allow you a little snoop too?!
I started writing a brief history of Lanvin, got about half way through the timeline and decided I was gilding the lily! So here's what the official program has to say about Jeanne's impressive career. None of the flowery stuff, just the facts.
"Mademoiselle Jeanne began her career as a milliner in 1885. In 1889, she opened a shop "Lanvin (Melle Jeanne) Modes" at 16 Rue Boissy d'Anglas, then in 1893 acquired her premises at 22 Rue du Faubourg-Saint-Honoré.
In 1897, she gave birth to her only daughter, Marguerite, who became her primary source of inspiration. In 1908, Jeanne Lanvin hit upon the new idea of children's clothes. The following year, she opened the Young Ladies' and Women's department. (Designing dresses for mother and daughter to wear as a set. You can see this reflected in the famous logo, designed by Paul Iribe, of Jeanne and her daughter.)
That same year, she joined the Syndicat de la Couture, the designers' union, and entered the closed world of French Fashion Houses. There followed a brides' department, departments for lingerie and furs and, in the early 1920s, interior decoration and sport. In 1926, the entrepreneurial designer launched into men's fashion. She also opened shops in Deauville, Biarritz, Barcelona, Buenos-Aires, Cannes, and Le Touquet… Inspired by the intense blue in frescoes by Fra Angelico, that same quattrocento blue became her favourite colour… In 1927, she celebrated her daughter Marguerite's thirtieth birthday with the creation of the legendary perfume Arpège."
The exhibition is simply stunning. It includes works, photos, swatches, sketches from Lanvin's earliest moments, up until her death in 1946.
There are over 100 models and each and every one is cloaked in something truly remarkable.
Let's take a spin around!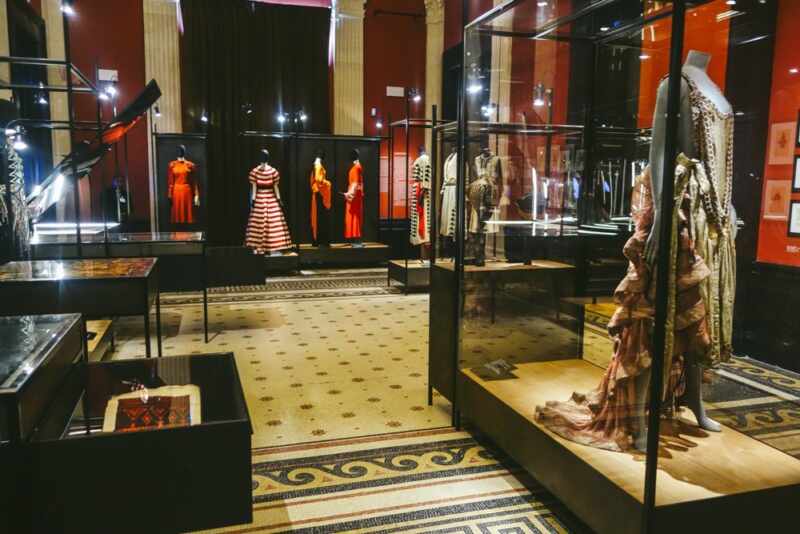 Even the displays are extraordinary, the use of lights and mirrors really bring archive pieces to life once more.
Anyway, I wont witter on! I'll leave the pictures to do the talking.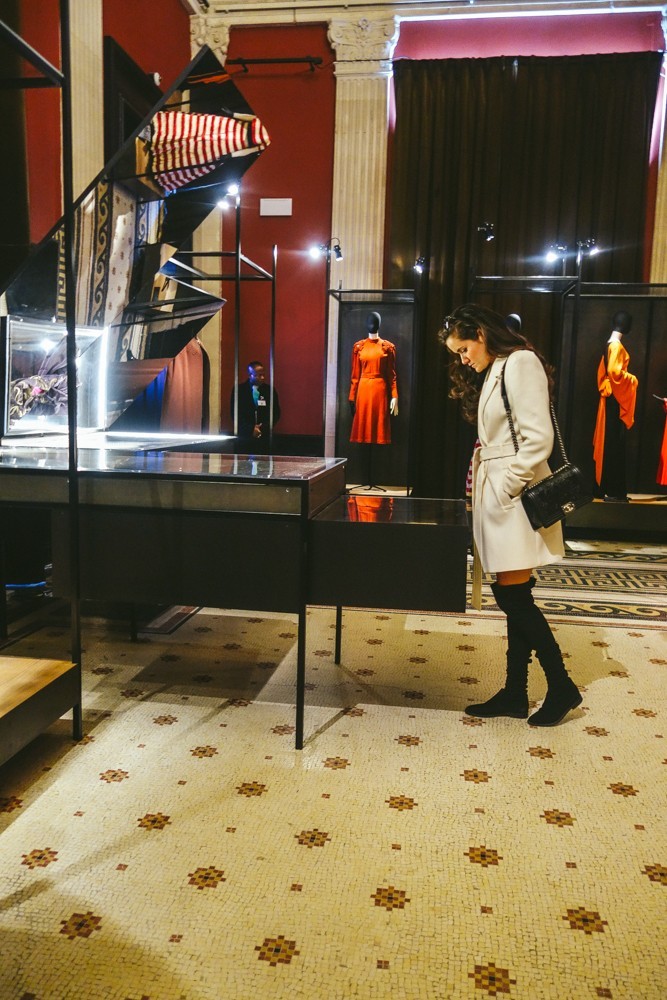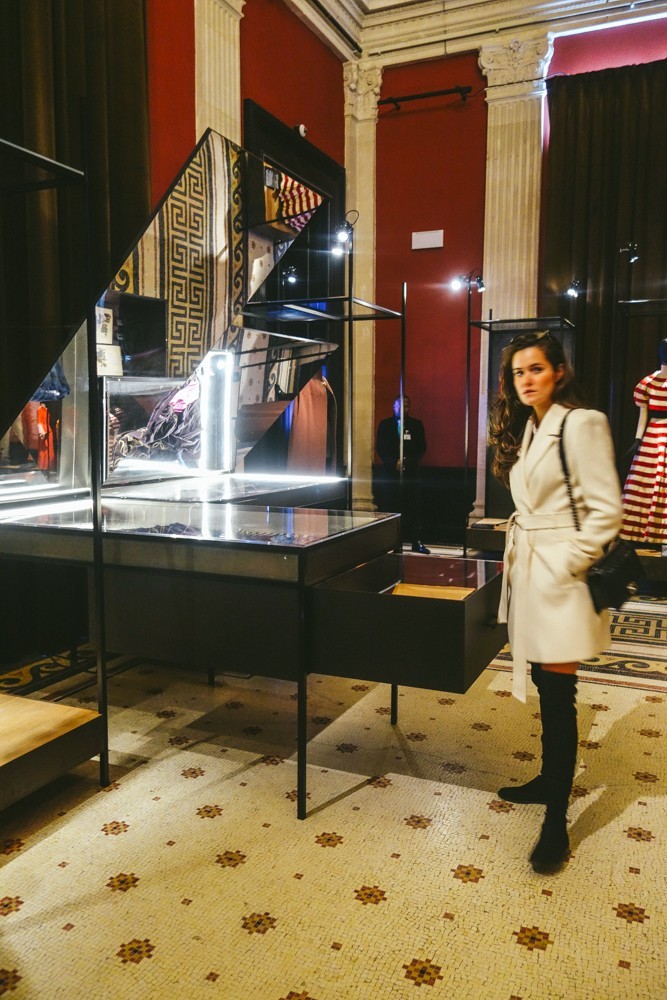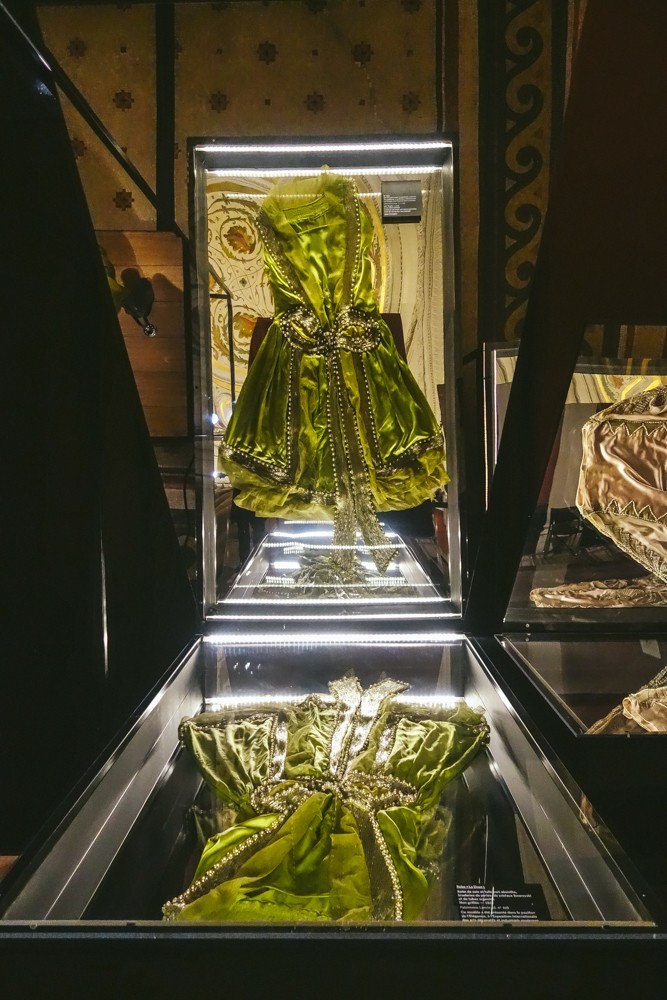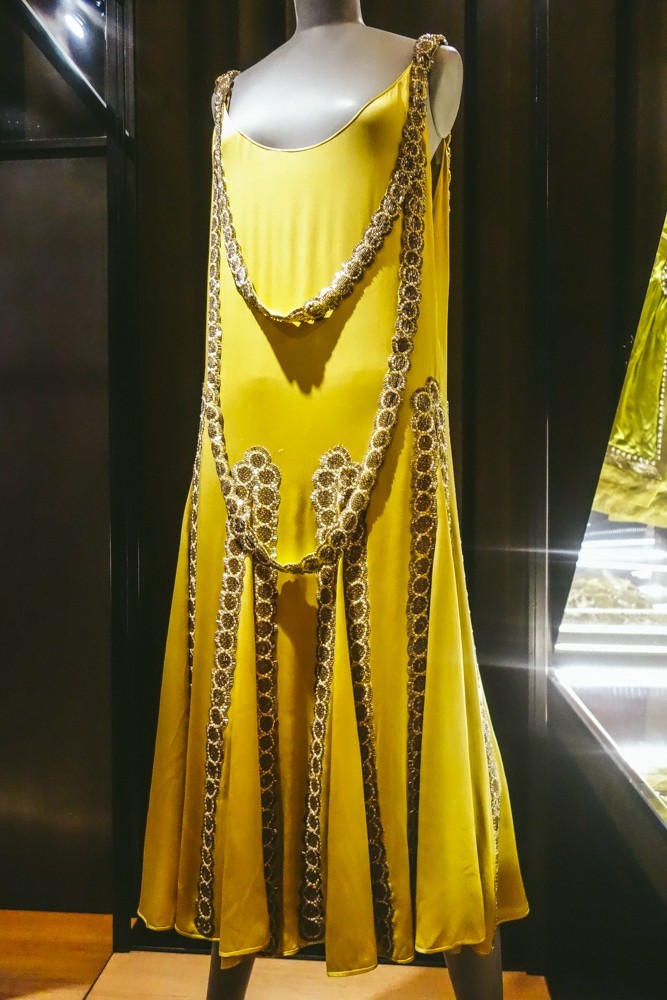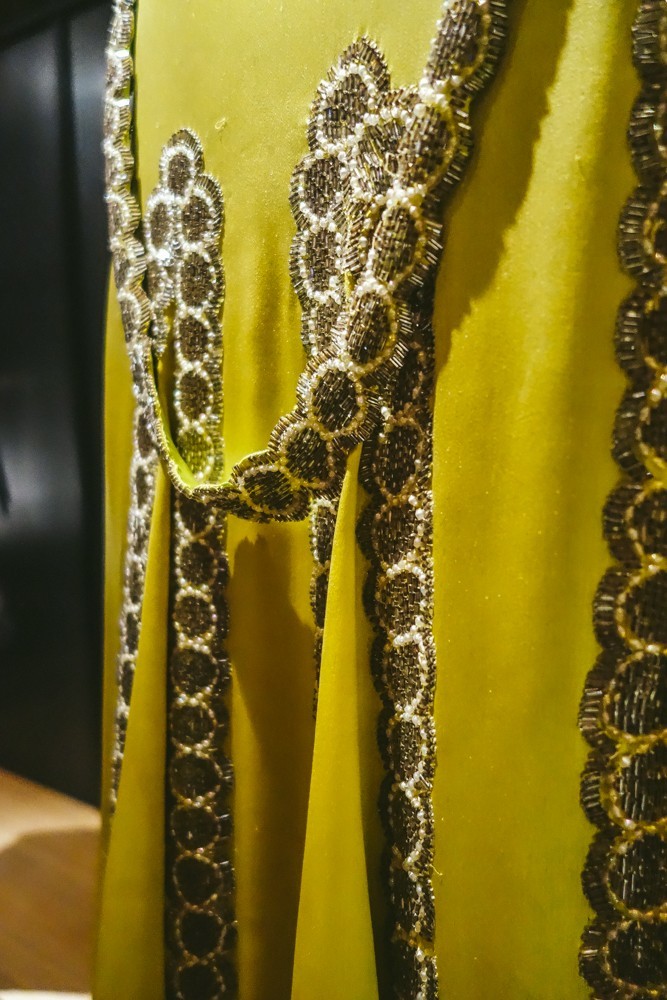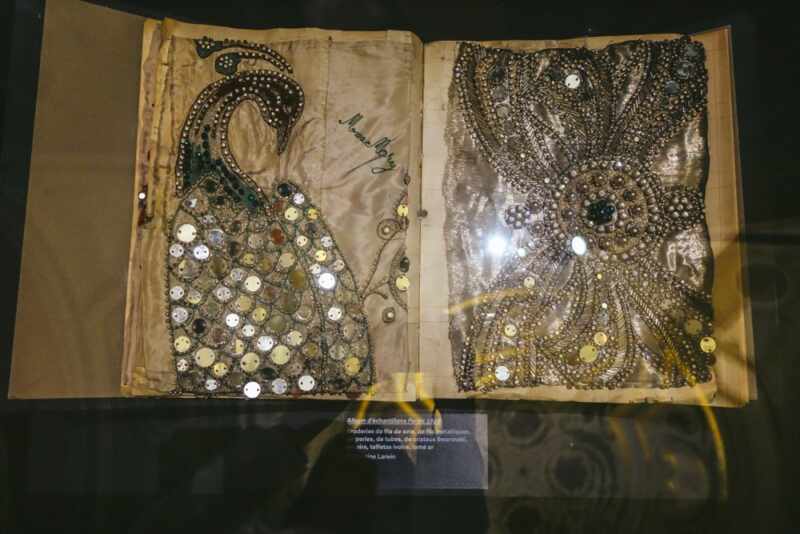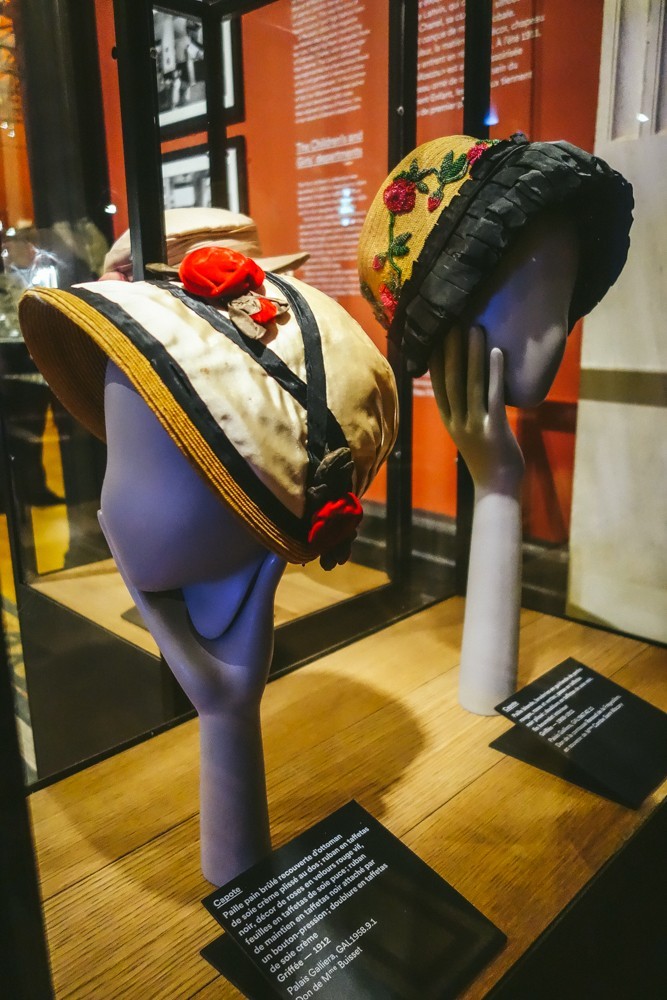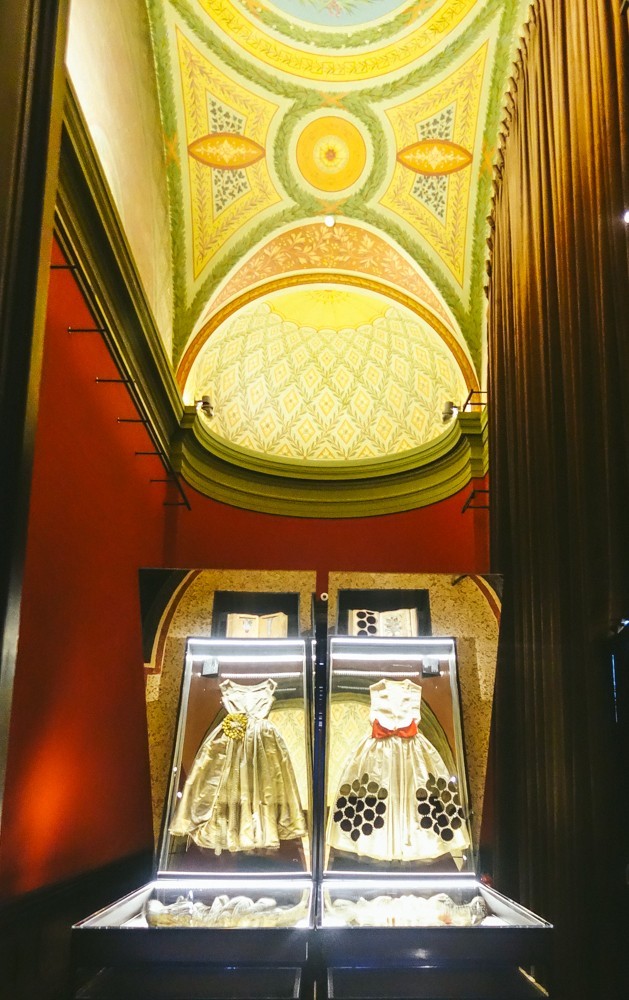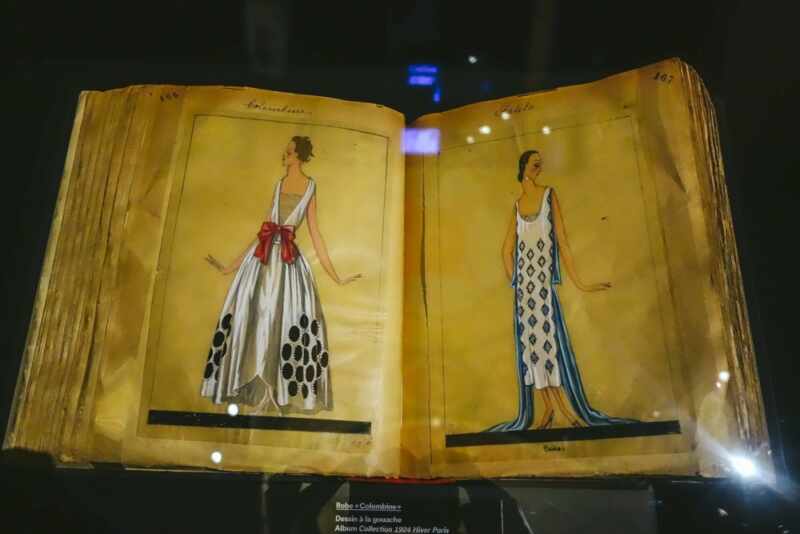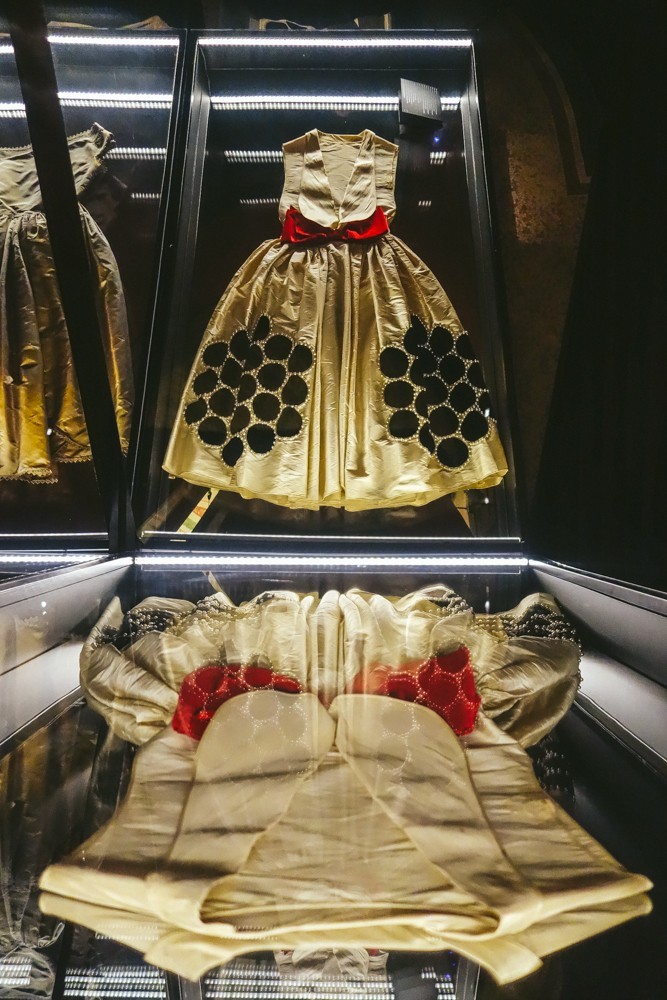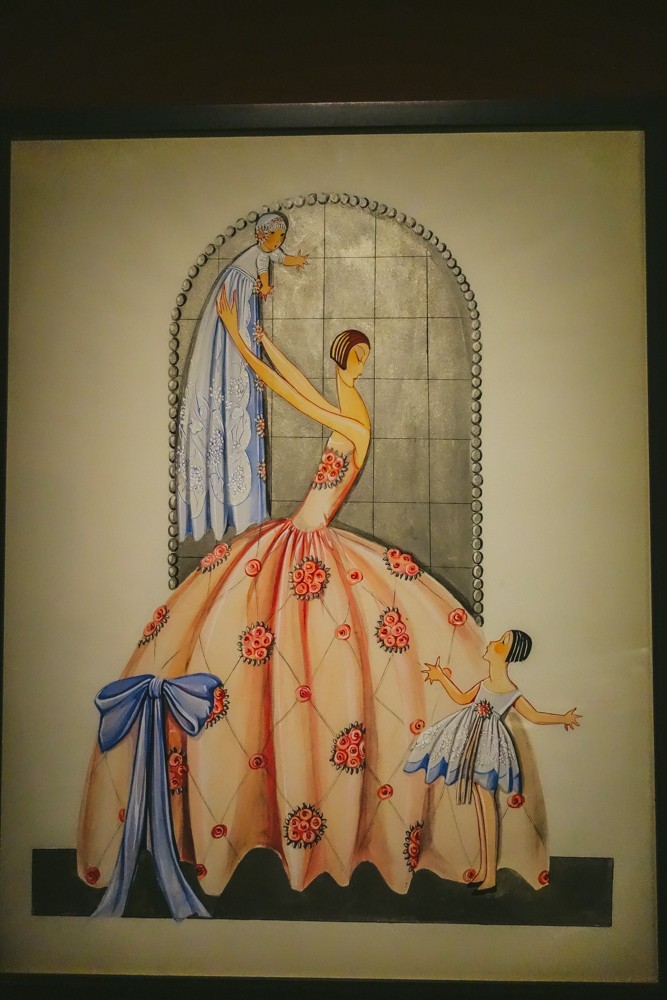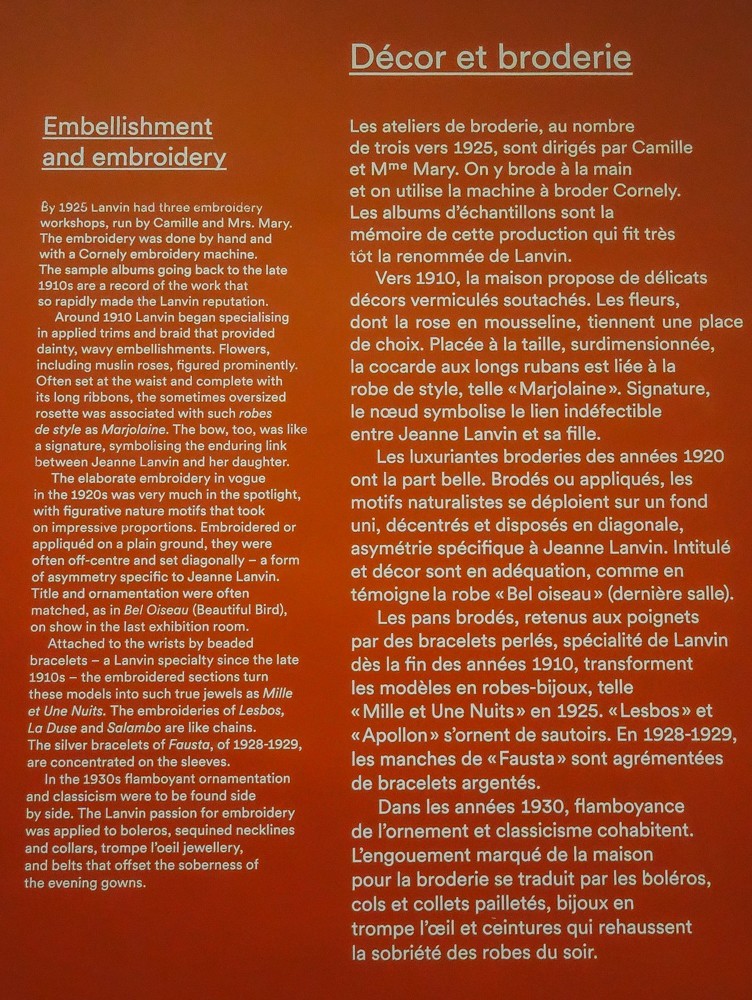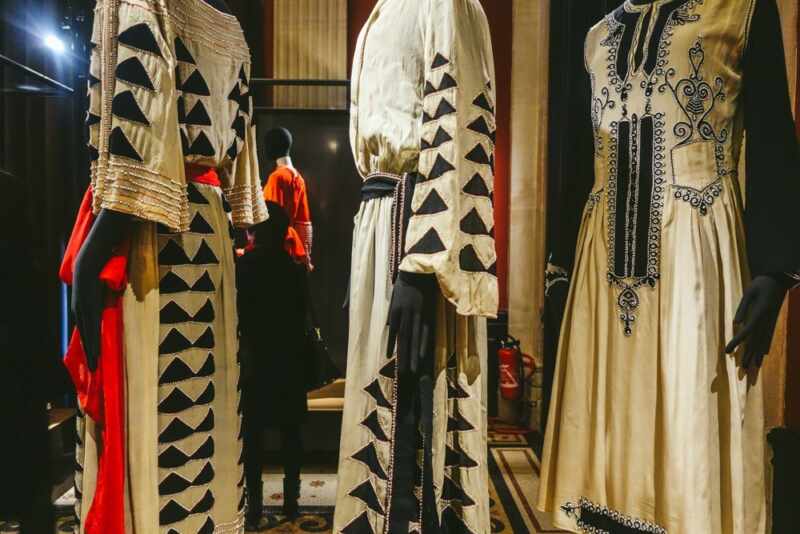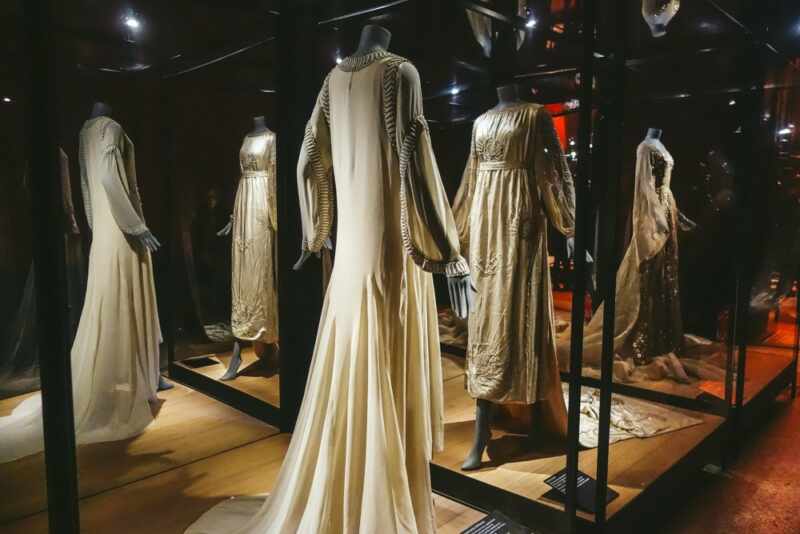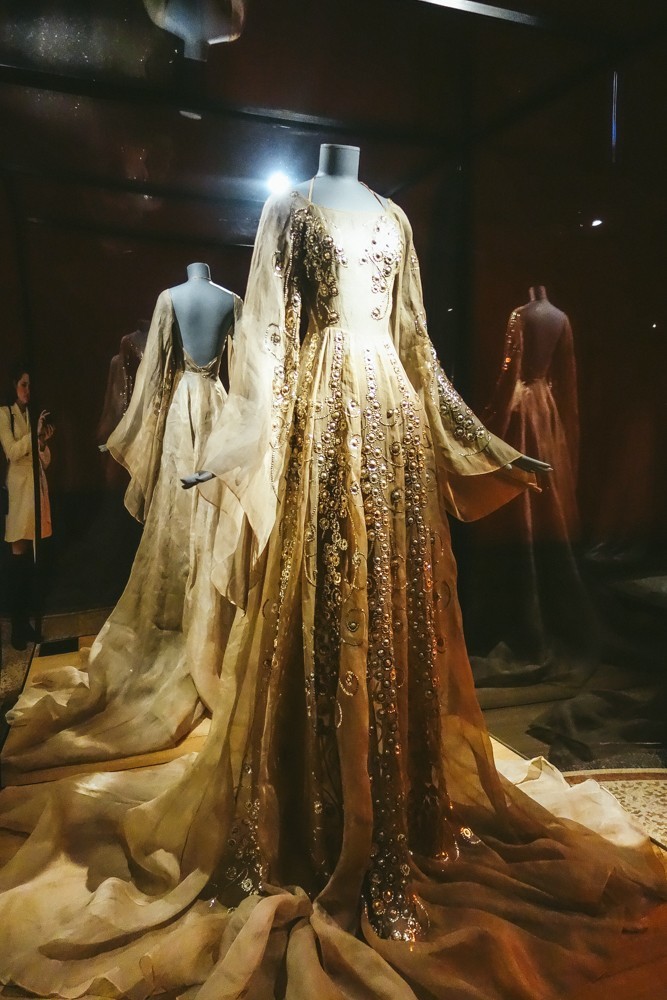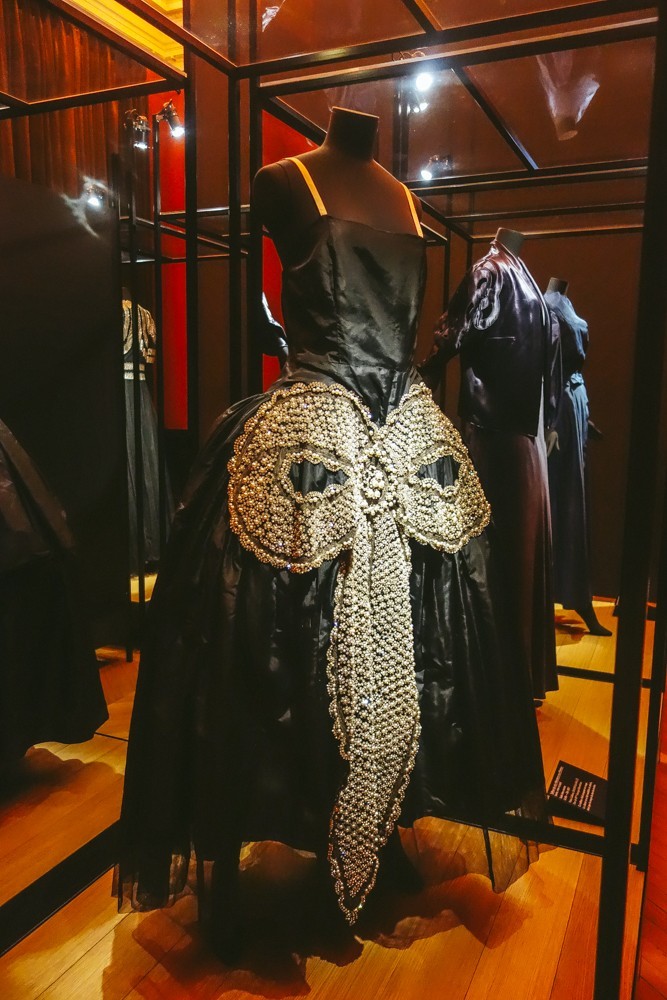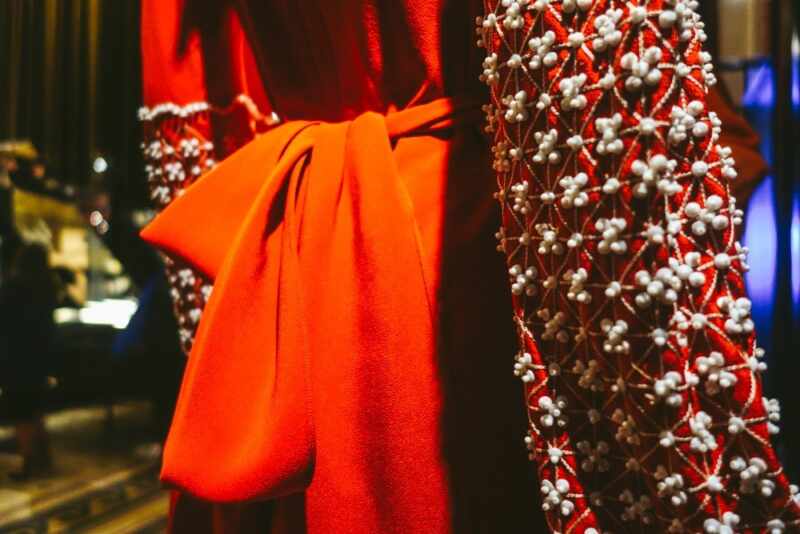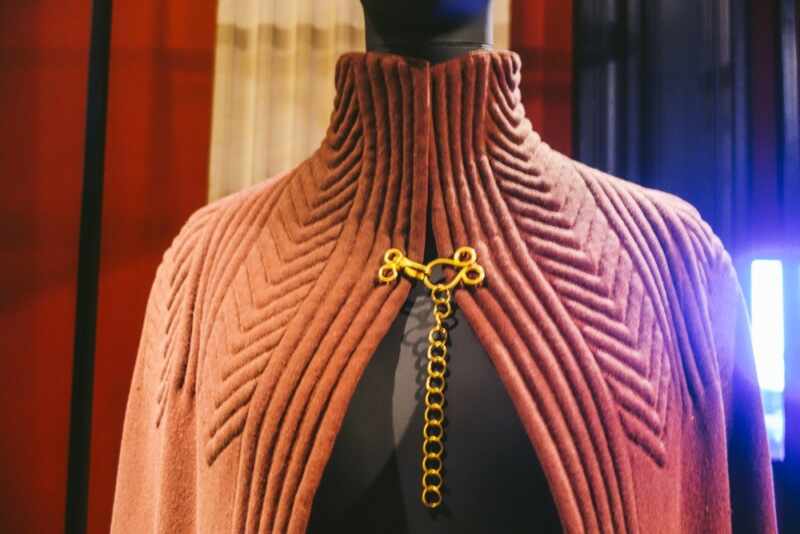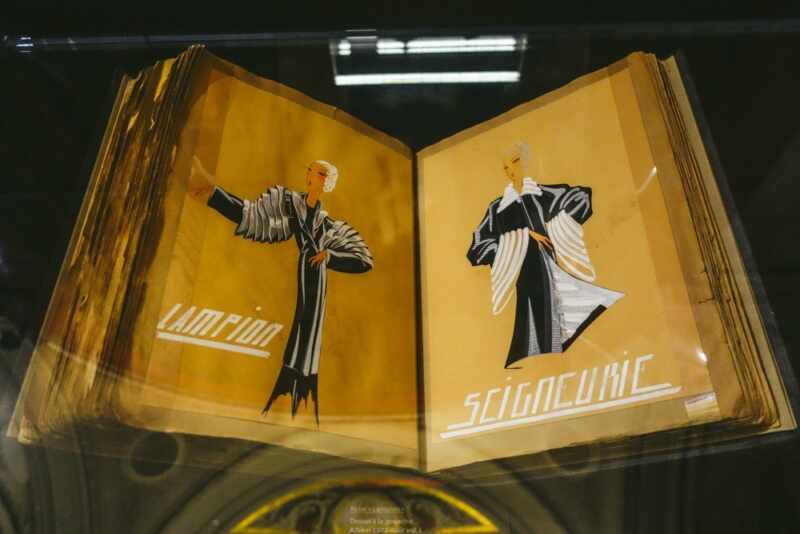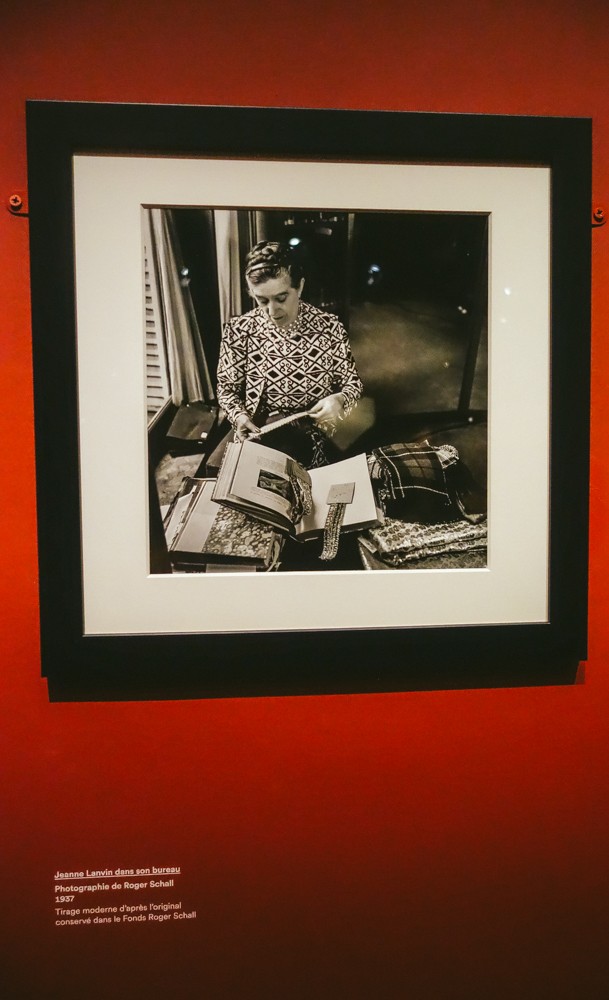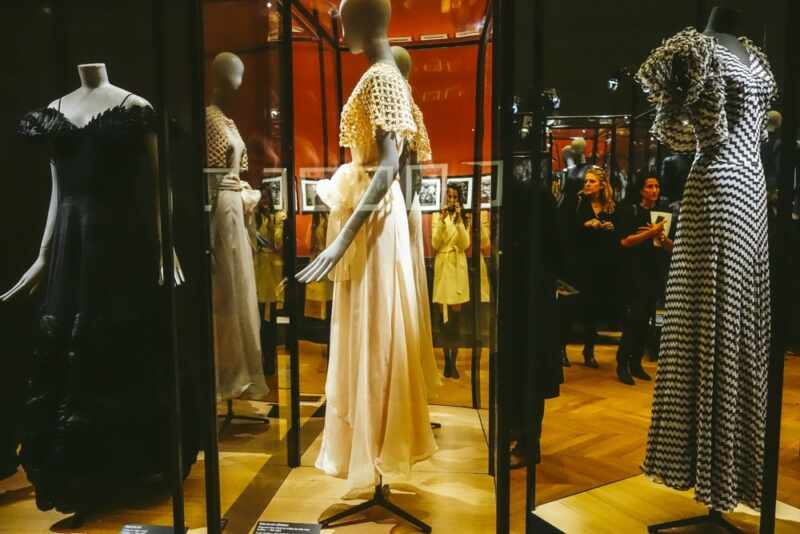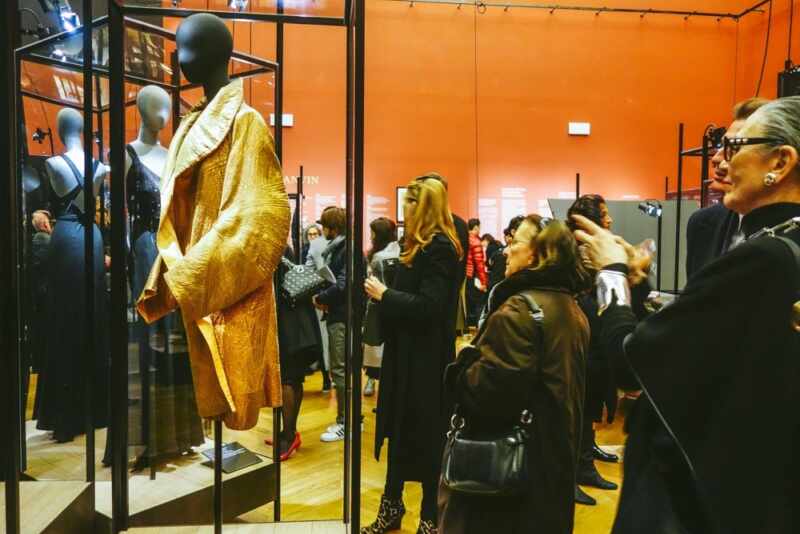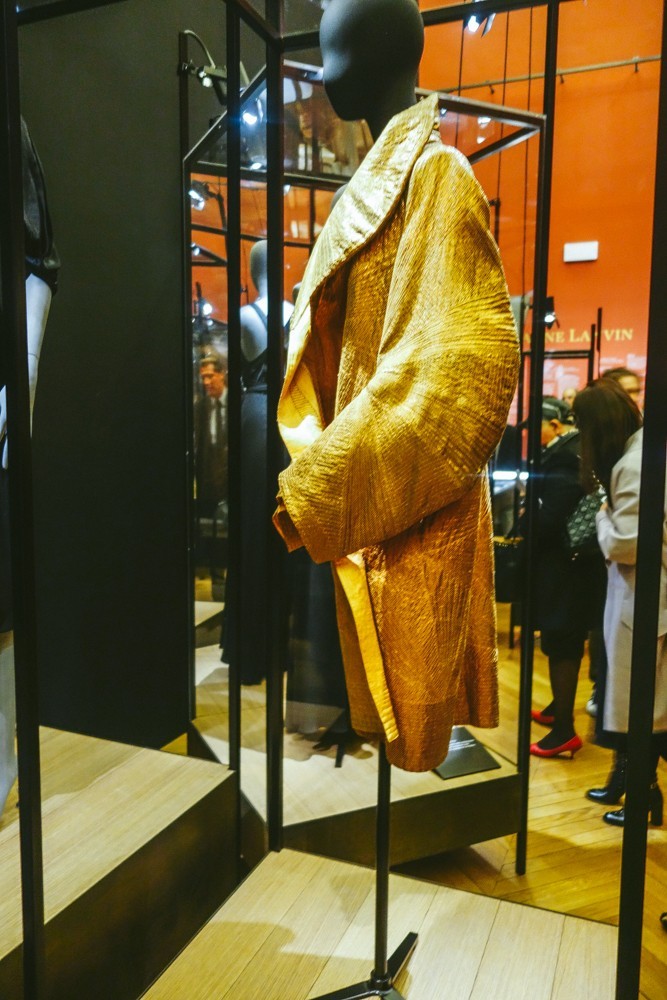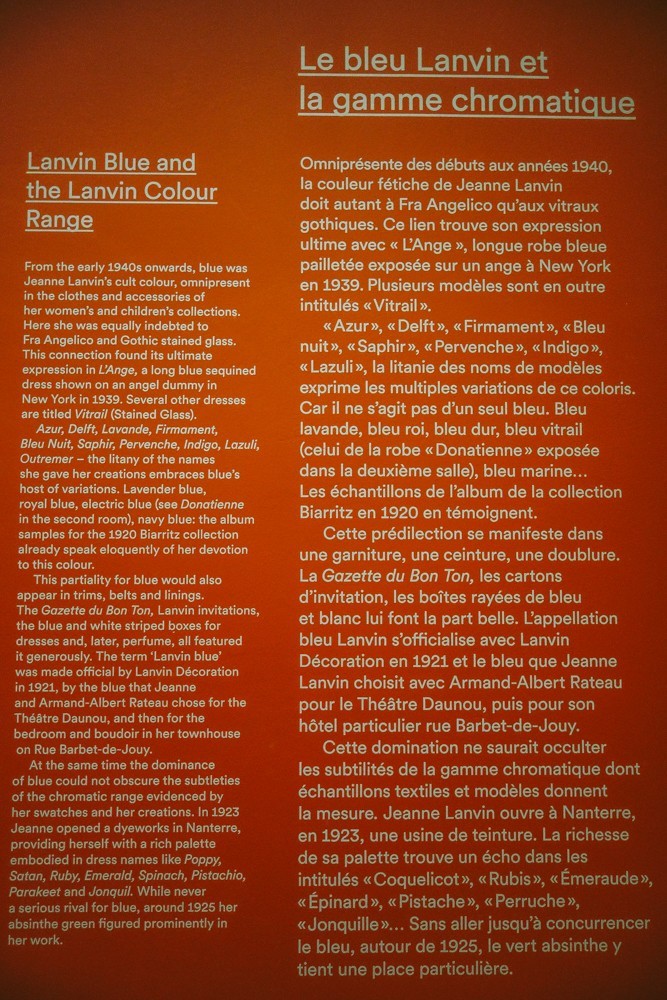 As you can see, I went a little snap happy!
I just couldn't resist… and I have barely even shown you half of what's hiding in there.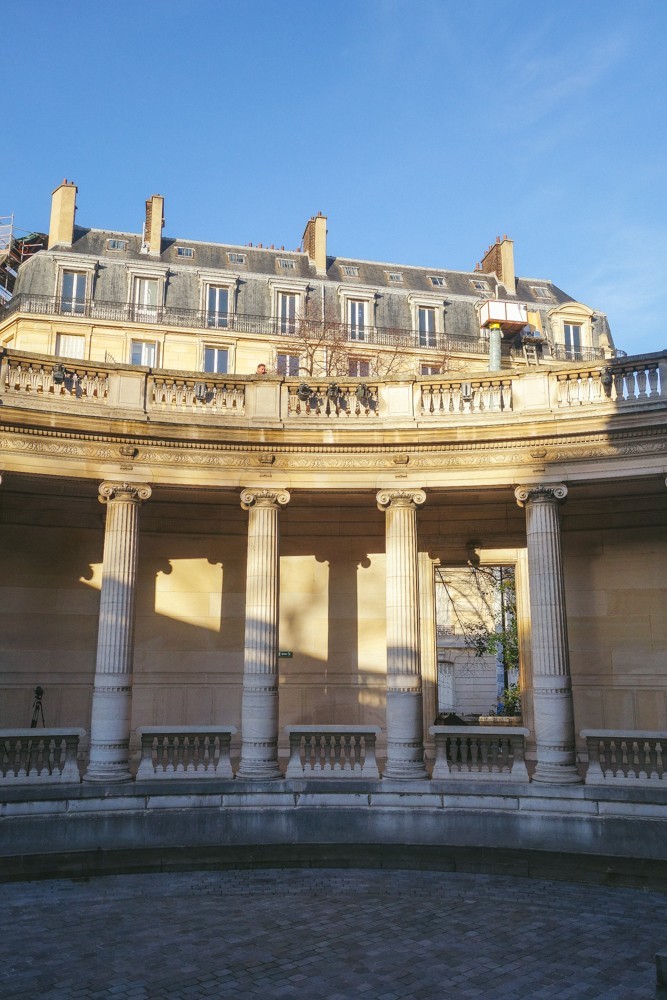 If you find yourself in Paris, please, please promise me you'll visit?
Take a couple of hours and just spend it pouring over the sketchbooks and intricate detailing of each and every dress. It really is magical, and highly motivational for any female entrepreneurs out there!
Opening times, etc. on ze website.